On October 6th, 2018- I was able to attend "Colmado 305" Event at Wynwood. The first time I learned about "The Peralta Project", was through an online article about his "Cafe Bustelo" creation, then I saw his "rolos" project. I love his work and his creativity. I had the pleasure to meet him, I was beyond excited!! I am also from Dominican descent, grew up in Washington Heights and love our rich culture. I wish Tony nothing but the best.
Here is some info about the project:
After the success of the "Uptown Colmado" in New York, The Peralta Project, Apt. 78 and Cerveza Presidente will be celebrated Latino Heritage Month by presenting the "Colmado 305" installation at The Wynwood Marketplace (2250 N.W. 2nd Avenue, Miami, FL. 33127). The cultural event took place on Saturday, October 6th, from 7:00 p.m. to 11:00 p.m.
In the Dominican Republic, the term "colmado" references a place where the locals go to congregate, to drink, to dance and most importantly, to buy groceries. The Peralta Project, Apt.78 and Cerveza Presidente created a unique art installation called "Colmado 305" to mimic and preserve the nostalgic memories from their homeland. The colmado (the predecessor to the bodega) dots corners throughout the Dominican Republic and has created a vibrant representation of Dominican culture. Guests who attend the "Colmado 305" installation will be able to socialize with friends, dance to the beats of Negra Fabulosa & DJ Brenmar (Fool's Gold), play dominoes, eat tasty Latin food and dance all while enjoying an ice cold Presidente, Tremenda Dominicanidad!
About Cerveza Presidente
Presidente is the number one beer of the Caribbean and the national beer of the Dominican Republic. La Presidente Cerveza champions a real and authentic representation of the D.R. as the diverse island it is, comprised of a mix of rhythms and cultures. Fiercely proud of its Dominican heritage, Presidente Beer is exported from the Dominican Republic to the world – "de República Dominicana p'al mundo".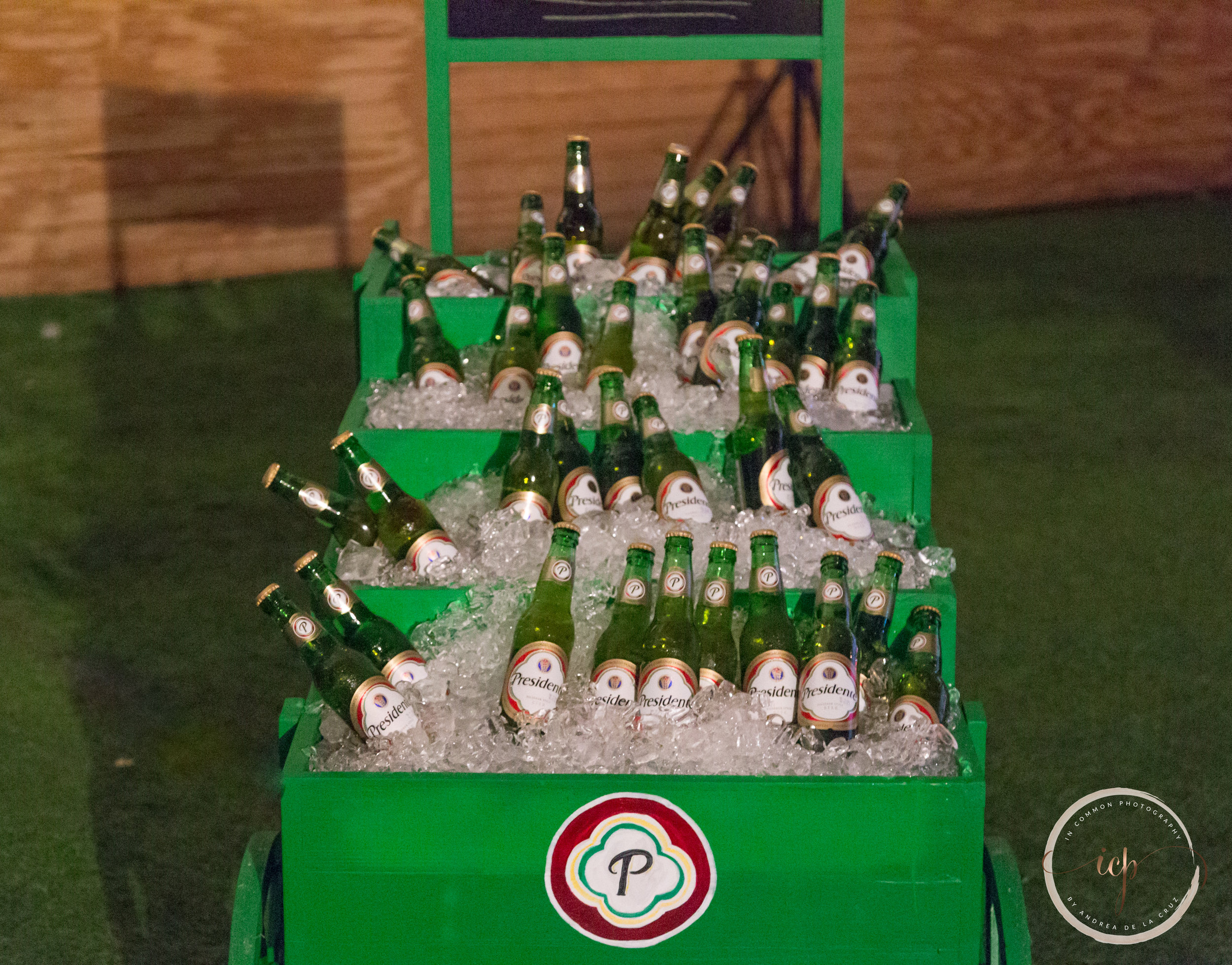 About The Peralta Project
New York native Tony Peralta, is an artist that has embodied the voice of the American Latino for over a decade. By earnestly navigating New York City's multi-cultural circuit with authenticity, his stylistic fusions has gained a strong following. Whether it be a nod to the golden era of Hip-Hop, his Dominican heritage or his appreciation for contemporary art and design, Peralta's work weaves his influences together and offers his audience a true depiction of what it means to be a Dominican York.
About Apt. 78
Jose Morales is a Dominican York entrepreneur who was born and raised in the Washington Heights/Inwood section of New York City. In 2007, Morales opened his first restaurant named "La Sala 78" and since then, has opened three additional restaurants including the legendary New York City cultural hub APT.78. Morales is the founder of a marketing agency called APT.78 Co. which focuses on strategic branding, event planning and marketing rollout